I would like everyone who has encouraged and supported this site by awarding us. Thank you!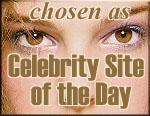 Chosen as Celebrity Site of the day
September 1, 2000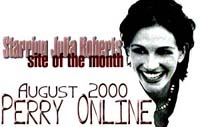 Starring Julia Roberts Site of The Month
August 2000

Awarded the Golden Web Award 2000-2001

PO was no 3 at Cyber-Teddy's top 500 Web Site on September 2d, 2000.